Incorporated in 2013, Training Ahead Australia (TAA) has quickly grown to become the training provider of choice for many rail owners and Tier I constructors. Specialising in training for the rail sector, we aim to improve safety standards throughout, which is achieved by combining industry experience with fresh and innovative training strategies.
ISO Accreditation
Training Ahead understands the importance of safety and quality in our industries and, to show our commitment, in 2017 – Training Ahead received the following accreditations:
ISO 9001:2015 – Quality Management System
ISO 14001: 2015 – Environmental System
AS/NZS 4801:2001 – Occupational Health and Safety Management System
Registered Training Organisation
Training Ahead Australia has the following registered training organisation:
Aakira Pty Ltd trading as Training Ahead Australia (RTO Code: 45462)
Fraud Prevention Measures
TAA has implemented a number of anti-fraud measures on all certificates issued, these include:
QR codes – These are now added to all certificates issued by Training Ahead Australia. When you scan the QR code, it searches our database and provides validated information regarding the certificate.
Search certificate details manually – Users are able to input a student's surname and certificate number to validate credentials.
Watermarks – All certificates have watermarks across the body of the certificate.
Meet the TAA crew
Dannielle Walz
Director – Business Operations
Dannielle is the founding director of Training Ahead Australia, and provides the training expertise that ensures every course delivers on the TAA promise of being high quality and memorable. Coming from a resources/heavy industry background, Dannielle has experienced firsthand the dangers of untrained workers and unsafe workplaces.
She started the business with the goal of developing training that made a difference, for the better. With that goal now realised, Dannielle's next step is to position TAA as the nation's number one training provider for the construction and rail industries – to widen their field and offer TAA's game-changing training throughout Australia.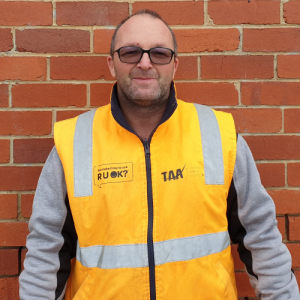 Andrew Blower
Rail Training Manager
Andy has over 30 years experience in the rail industry across both infrastructure and safeworking roles. During his career, he has worked as a TFPC across ARTC, MTM and V/Line, worked as a road/rail vehicle operator and track certifier, amongst other roles.
Andy draws upon his in-depth knowledge of industry requirements, compliance and in-field operations to deliver good quality outcomes for students.
Training Crew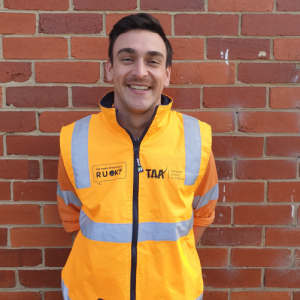 Joshua Walker
Josh is a core team member that joined Training Ahead in 2017. He is passionate about creating good quality outcomes for students.
Behind the scenes, Josh is responsible for developing courseware and keeping our material up to date with industry requirements. He also regularly consults with rail companies to assist with health and safety documentation using his industry knowledge to advise their development of SWMS, risk assessments and other safety communications.
Paul Johnson
Paul is a safeworking expert who holds qualifications across all three Victorian networks. He has been a trainer and assessor since 2008. Paul works regularly as TFPC on the Western Program Alliance project providing protection for V/Line and ARTC lines. He has previously worked as a rail labourer and track maintainer.
Richard O'Brien
Richard has over a decade of experience as a trainer and assessor delivering a wide range of material. He is able to combine this with his hands-on experience in the rail industry to deliver good quality outcomes for students. 
Medical Team
Operations Team