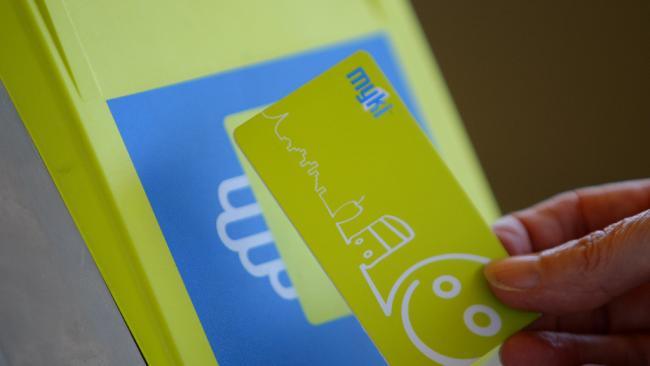 16 May 2017
Commuter Calamity and Family Fortune – Fee Adjustment Announced for 2017
Originally published December 7, 2016 
New fee changes introduced in January 2017:
Daily tickets will become $8.20 per day, with Concession tickets $4.10 a day

4 Year Olds can now travel free of charge

Automatic concession now includes 17 and 18 Year Olds

Weekend fees drop for concession tickets – from $3.90 to just $3
Announced this week was the annual fee adjustment for 2017 Melbourne Metro Rail Network. Regular commuters are hit the hardest by the adjustment with daily tickets increasing from $7.80 to $8.20, an increase of over 5%. The expected sharp rise in gas and energy prices from 2017 is attested as the cause for the fee increase. However, an increase is also needed to continue to deliver regular services, and to fund the many ongoing rail and infrastructure projects across the state (such as: Level Crossing Removals, Metro Rail Tunnel or the Regional Rail Development Plan). Surprisingly, this price increase still does not go over the Myki prices in the 2014 period, where fees hit an all time high.
Fares then dropped substantially in the 2015 adjustment, including the Free Tram Zone, and a concession pass price drop of almost $10 per week. Melburnians are yet to catch up with the price drops and will still, in 2017, be better off than the previous 3 years. Melbourne residents still have the cheapest Metro system on the east side of Australia, with prices in 2017 still being cheaper than Sydney or Brisbane's fares.
Families with children will be more likely to use the train, with the increase of free tickets to include four year old children, and the inclusion of 17 and 18 year olds on an automatic concession fare. This will save young people in work or training up to $800 per year.
While helping young people and families, this price adjustment is not helping the most common of train and tram traveller – the daily commuter. Going to full time work is no easier, and the person who prefers to drive to work is even more inclined to take the car instead of the tram or train from these increases. This does not encourage any more regular passengers, which is what PTV desperately needs. Carparks at suburban stations are full from 7.30am, and the roads are clogged. Commuters going from the suburbs to the city at peak hour are being inconvenienced at any time of the day, in addition to more and more people joining the traffic chaos each year.
Suggestions to ease the gridlock for commuters include: increasing public carparks, increasing street carparks with no restriction or meter, and keeping fares affordable for daily users. Along with these, clean toilets at every station and having every station manned at all opening times would also create a safe environment for both frequent and occasional users.
These ideas, if executed, would also boost jobs at stations and would make regular commuters and users of Melbourne Metro happier to pay their fares, if improvement was shown all across network functionality and usability.