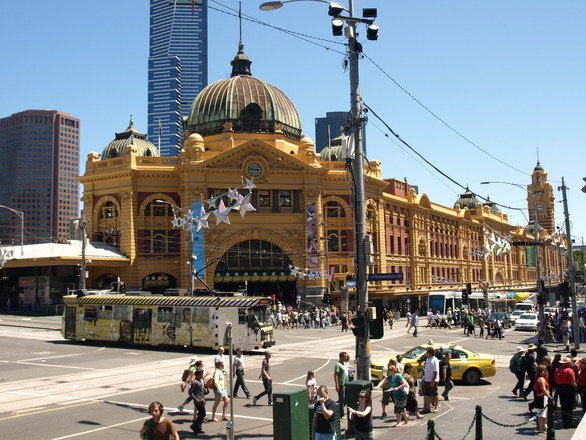 8 June 2017
Melbourne Metro Rail: New Ideas for Train Upgrades
Recently, the future of Melbourne Metro Rail has been a subject of speculation. 65 new trains across the network to be introduced in 2019 have been associated with a multitude of ideas. These include:
Driverless trains

Wi-Fi on trains

More standing room with less seating

Heavy focus on signalling upgrades
All these ideas have been thrown up as possible ideas to further streamline Melbourne Metro rail services. 
Do you want a job in Rail? Click here to find out more about an exciting new career!
More easily attainable goals are also being worked on alongside these futuristic ideals. Such as: trains operating in higher and lower temperatures, and trains being able to operate generally better in unpredictable weather conditions. The new fleet of Metro trains will be able to run smoothly in temperatures up to 50 degrees Celsius.
Free Wi-Fi will also be included. Helping the seemingly endless gap of no reception or 4G passengers had gotten used to throughout the city loop (4G is now available, however reception still tends to drop out). Passengers or tourists new to Melbourne can often be seen saying 'Hello? Hello?' into their phones when it hits the reception block. Having 4G and now Wi-Fi as an option to use VoIP instead will help business passengers and commuters wishing to continue their conversation throughout the City Loop.
Managing to fit more passengers per carriage means seating will be necessarily sacrificed. This is a format close to Tokyo's, where most people are standing and only a few passengers seated. This means that the trains that are running would be more efficient and fit more people in comfortably without necessarily becoming overcrowded.
Delays across the network have often been the fault of the poor signalling systems. Now, the new trains and the new stations go hand in hand with a heavy focus on an upgrade to this system. They will become more efficient, more reliable and less likely generally to shut down or experience extended faults.
An app that aims to show passengers where available seats are located on any given train is also being developed. This will help more vulnerable passengers such as young people, the elderly or the differently-abled to make their train ride much more comfortable. Train station staff are also to be thoroughly trained in the app to make sure they are available to help any passengers in need of assistance. 
This technology is also being developed to predict when train breakdowns and faults are likely to happen, with the ability to notify passengers in real time if delays are potentially about to occur. This will ensure sudden 2 hour delays happening during peak hour are much less likely to completely derail a commuters day. 
This will also ensure swifter maintenance, ensuring passengers are back on track in a much shorter amount of time. 
The jobs that will be created by these upgrades are opening up into new areas not yet before seen in Melbourne Metro Rail, such as: app and web development; remote train operation control; crowd control safety, and many more. This means that people currently working in rail, or looking to enter the rail industry will have more options than ever before to expand their skills and have the opportunity to work in brand new areas. 
Want daily news, jobs and updates on the rail industry from around Australia? Join our group here
Training Ahead Australia specialises in construction and rail training throughout Melbourne, regional Victoria, Sydney and regional NSW and throughout Tasmania. We proudly offer:
Other useful rail network links