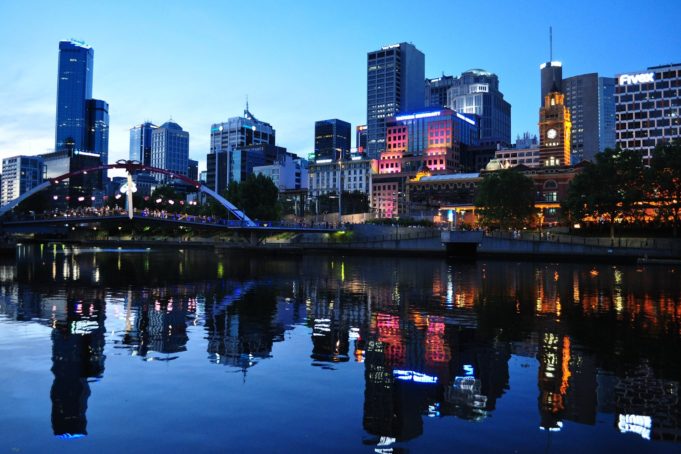 11 July 2017
Metro Rail Tunnel Update: Trains, Trams & Trucks
As the Melbourne Metro Rail Tunnel project ramps up, various changes have been implemented across the city. Such as:
The St Kilda road closures coincide with the tram tracks for the 58 service being moved. This means that the tram will continue to run during construction for Domain station, part of the massive upgrade to the city loop, begins in earnest next year. Thus leaving commuters with choices.
Do you want a job in Rail? Click here to find out more about an exciting new career!
Along with this, over ten households in St Kilda have been relocated for a short amount of time to deal with major works happening nearby. This is to prevent excessive noise and disruption from disturbing too many families during the school holidays. These households have been offered holiday accommodation, such as hotels nearby, to ease their experience.
Other small tokens of appreciation, such as coffee vouchers and free burgers, have been handed out to long-suffering residents and commuters. Works sometimes continue into the night, leaving many residents unable to sleep. Unfortunately, during this time of year, the level of work often increases, as the school run is taken off the 'peak hour' time, making the window for upgrades open for longer during the day.
Bus replacements have been included to replace the trams that are currently out of action. In the long-term, public transport will be improved exponentially, however in the short term commuters may have to take a combination of trams, buses, trains and taxis or rideshares just to get to work. This means the average commute to work may be increased substantially, leaving people with no choice but to leave the house earlier.
Many people living close to the city in places such as St Kilda may also have to pick the car keys up again as their main option to get to work on time, clogging the city even further. To go along with this, more trucks have been re-routed through the city to avoid areas that will be on the receiving end of intense tunnelling. This will also be increased again by trucks taking debris from the Metro Rail Tunnel away from the sites.
However, it is really a case of short-term pain, as when all of these works are finished, Melbourne will have:
However, the full scope of the Metro Rail tunnel's short-term impact is yet to be known, as the works have already impacted businesses in the CBD. Swanston Street is also likely to be heavily affected, and noise and movement may partially shut down other streets and businesses in the city during construction.
This uncertainty will be balanced, however, by the sheer amount of long-term job creation that Melbourne Metro Rail in general will generate.
Want daily news, jobs and updates on the rail industry from around Australia? Join our group here
Training Ahead Australia specialises in construction and rail training throughout Melbourne, regional Victoria, Sydney and regional NSW and throughout Tasmania. We proudly offer:
Other useful rail network links