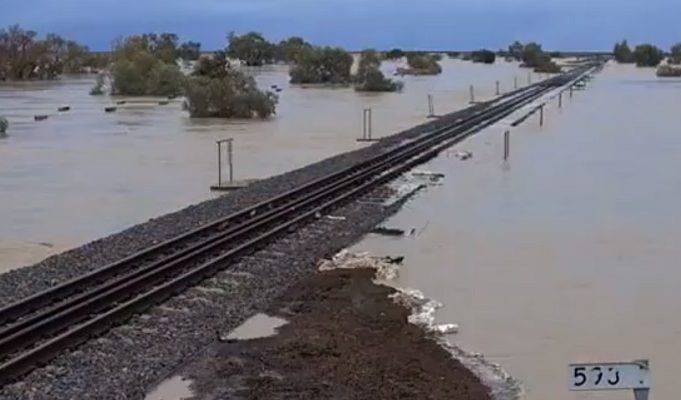 29 April 2019
Mt Isa repairs to cut journey time by 50 minutes
Ahead of the re-opening of the Mt Isa line to freight services on April 29, Queensland Rail has revealed a major silver lining to the 11-week flooding shutdown.
According to the State Government, the uninterrupted access granted to repair and maintenance teams following the major flooding event in February, has allowed for improvements to be fast-tracked along the Mt Isa line.
Those improvements, once the line is re-opened, could cut travel times between Mt Isa and Townsville by almost an hour, the state's transport and main roads minister Mark Bailey said.
"QR made the most of the line's closure to deliver large scale maintenance activities such as rerailing and reconditioning works ahead of schedule while crews had unlimited access," Bailey explained.
"This means QR can now remove previous speed and axle load restrictions on upgraded sections along the line, delivering a significant betterment for the critical North West supply chain connecting industry to the Port of Townsville, supporting the local economy and local jobs."
Bailey said the changes meant a saving of up to 50 minutes of travel time for trains moving between Mt Isa and Townsville.
"This is a great achievement by QR," the minister said, "and means that as services resume, industry will benefit from productivity enhancements made along the entire corridor."
________________________________________________________________________________
This article is from Rail Express, Written by Oliver Probert. Click here to view the
original article