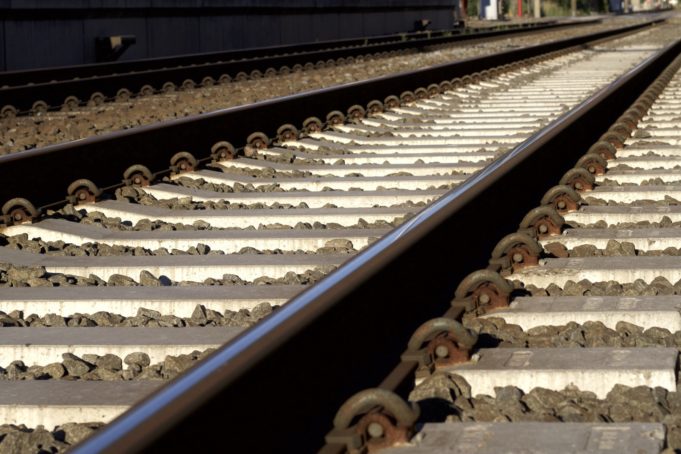 2 August 2017
Murray Basin Melee: Heavier, Faster, Stronger
Faster routes, fuller loads, and more efficient transportation of goods are all on the cards as the $440 million upgrade for the second stage of the extensive Murray Basin project begins.  
Do you want a job in Rail? Click here to find out more about an exciting new career!
Since the regional upgrades across country Victoria started in earnest, the Murray Basin especially has become a focus of the State and Federal Governments alike. The benefits to increasing efficiency to this area are many, and they include: faster turnover times for farmers; an increase in secure jobs locally and across regions; increased availability of seasonal produce; long-term cheaper running costs, and giving rail the edge to compete with trucks and heavy vehicles, which have become the preference for many distributors and suppliers.
The transportation of fresh produce, aimed to be at a 24 hour cycle locally, is set to increase in reliability as at least 4 hours, off an initially 14 hour trip, will get shaved off the trip from Merbein to Melbourne and vice versa.
Capturing fresh Victorian produce and getting it to distributors ASAP also means efficient turnover times for farmers and a potential increase in revenue, especially for seasonal items that are often in demand.
Getting trucks off the road has been a priority to increase freight efficiency, and as the amount of heavy vehicles on the roads has steadily increased, the pressure to upgrade these important agricultural routes is more important than ever. This will take pressure off the clogged roads and give trains a real chance of competing properly with the booming truck industry.
Considering how much more load a train can take than a truck, the upgrades will also allow the trains to carry yet more weight as the tracks themselves are put through their paces. The upgrades include the standardisation of rail gauges, meaning a consistent speed can be utilised by the trains. It also means the level of safety is increased markedly, putting drivers, workers and their stock at much less risk of dangerous situations such as derailment or long delays.
Freight from ports such as Portland and Geelong will benefit from much easier accessibility and an increase in services, which in-turn is set to create short-term and long-term jobs alike, not only on the initial construction and checking of the Murray Basin project, but also on employing more people to work in the industry as demand naturally increases for local produce. 
However, some have argued that the project is taking shortcuts by not completely replacing old tracks, and simply building new ones without the removal of old and defunct trackwork. This may increase potential danger and delay times, rather than decrease them, due to the amount of trains passing each other. Careful research will be employed to ensure that rail workers are operating in the safest possible conditions. 

Up to 60 jobs in rail and construction will be created at each stage of the project, and will employ up to 400 people at its peak. This trend is only set to go upwards as concentrated infrastructure in Victoria continues to go through a unprecedented high. 
Want daily news, jobs and updates on the rail industry from around Australia? Join our group here
Training Ahead Australia specialises in construction and rail training throughout Melbourne, regional Victoria, Sydney and regional NSW and throughout Tasmania. We proudly offer:
Other useful rail network links