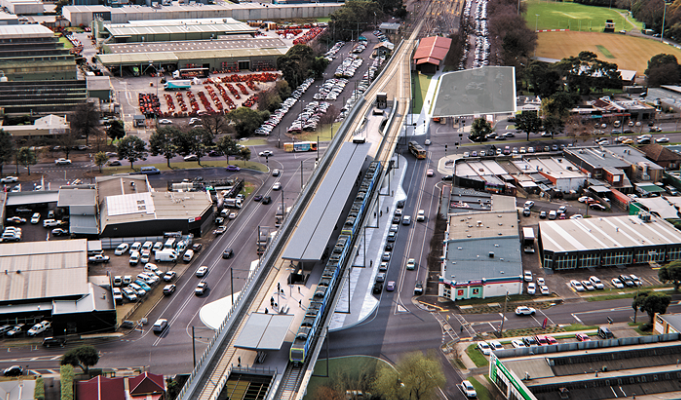 12 August 2019
Rail bridges chosen for pair of crossing removals
PICS: Victoria's Level Crossing Removal Authority has unveiled its preferred designs for rail bridges to remove a pair of level crossings in Melbourne's east.
Rail-over-road bridges will be used to eliminate level crossings at Manchester Road in Mooroolbark, and Maroondah Highway in Lilydale.
The preferred designs include new stations at Mooroolbark and Lilydale, and a new multi-deck carpark at Mooroolbark with up to 450 new and upgraded spaces.
The state government said the rail bridge design, in both cases, avoids unnecessary land acquisition, and will save around 18 months in construction time.
The project is also designed to lay the groundwork for further line upgrades, including the duplication of sections of the Lilydale line and a potential new station between Mooroolbark and Lilydale.
Manchester Road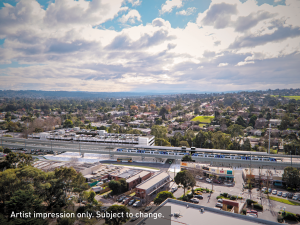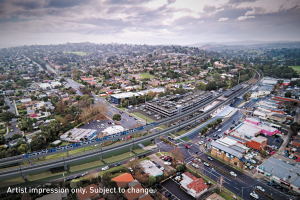 Maroondah Highway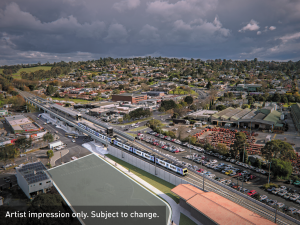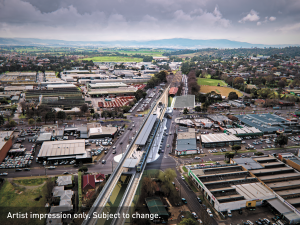 ________________________________________________________________________________
This article is from Rail Express, Written by Oliver Probert. Click here to view the original article