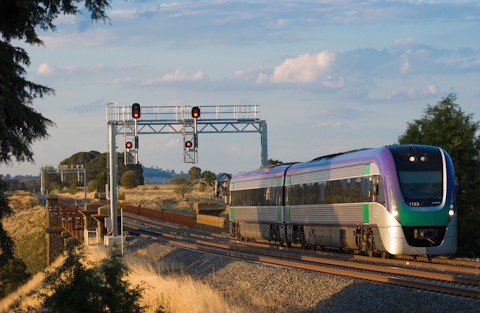 16 May 2017
Regional Job Boost for Vic – Accessibility and Liveability in Bendigo
Originally published November 29, 2016 
Aiming for 300,000 Citizens and to Become Australia's Most Liveable Regional City
The future looks bright for Bendigo, as public transport works agreed on from December 2015 continue to secure a stable future for the growing city. These works include:
The proposal of a Bendigo Metro Rail to improve connections across the existing network
Improving existing services across the whole public transport network to coincide with planned housing developments
More trains in total and newer facilities
Stable population growth as more city people look to make a change and move away from the hustle and bustle
Up to fifteen major projects are currently being planned to rejuvenate Bendigo into the future. These exciting proposals include:
Public transport – such as trains, buses and increased frequency of services
Infrastructure in general, including:

Education – including the upgrade to Kangan Institute and public schools
Health – such as the new Bendigo Hospital Project
The Arts – including new and renovated theatres and art galleries.
The jobs that these projects will attract in the short and long term are varied but may also help families make the decision to move away from life in the major cities. The population is growing rapidly in Bendigo and is expected to jump 38% over the next 20 years, giving it over 150,000 citizens. To put into perspective, this is the same amount of people the City of Melbourne has in 2016. The city planning that is being undertaken currently is aiming to increase that jump twofold; aiming for 200,000 citizens locally, and 300,000 total citizens in the Greater Bendigo region by 2050.
This is ambitious for what is still considered a country town by outsiders, but Bendigo Mayor Margaret O' Rourke asserts it is the right way for Bendigo's future, reassuring that everyone will have more opportunities to participate in community events. Even without reaching these aspirational targets; Bendigo's population is still growing steadily.
The current Bendigo to Melbourne service takes up to 2 hours 40 minutes, this is aimed to be halved in future. More express services are also currently being offered, this gives citizens in Bendigo the possibility to work in Melbourne in future, while still enjoying their lives in more rural and country areas.
Services have already been increased to areas such as Bendigo and Ballarat, now the focus is on getting faster and more reliable trains on the tracks. Regional services will be increased once again mid-2017, and will also include newer and cleaner V-Line trains for customers.
Victoria as a state has to grow outwards to accommodate the population boom, with a view to encouraging the suburban spread. Connection to Melbourne and other areas is essential to take pressure off the city and grow new cultural hubs. Commuting to different areas of Victoria in the future, while continuing to live in the same town is a possibility with the new Bendigo upgrades, new trains and extra services.
The added services to Bendigo's surrounding areas will also help growth along the train line, for example in Epsom, Eaglehawk and Kangaroo Flat. The goal of '10 minute neighbourhoods' also ensures that everyone can easily access any part of town relatively quickly. Investment in Bendigo is not restricted to infrastructure positions, and also includes town planning, health and finance positions.

Bendigo, Kangaroo Flat, Eaglehawk and Epsom indicated

Just released this week, there will also be a multi million dollar chunk of the budget allocated to upgrading and recreating Bendigo's Kangan Institute – a TAFE campus and training provider to thousands of students, thus allowing them to stay in Bendigo while they complete their studies.
With a budget of approximately $260.5 million for infrastructure, and up to $500 million overall, with some already committed, Bendigo and surrounding area's citizens can start to get excited over real investment in their growing city.
Image Sources: big4.com.au, BendigoWeekly.com.au, Google Maps,